The Mall & Black Friday
12.17.2019
It's been quite a few years since I switched from playing games

Wait, wait, wait. A little honesty here.

It's been quite a few years since I switched from collecting new games and leaving them in their shrinkwrap on a shelf TO painting minis and making scenery.... for games sitting on a shelf in their original shrinkwrap.

I've oft remarked about my boardgame hoarder tendencies (got to get it before it goes out of print... and all the expansions... I might want to play it one day!) and although I've drastically cut back on buying games I still buy more minis than I can probably finish painting before I croak. That being the case, I've done the sane thing and stopped buying new stuff to paint and/or construct.

Oh hell no.

Turning 50 this year gave me a few bucket list items.
Pay off the house as scheduled. Done
Get as big a tv that will fit in a remodeled living room. Done

And then there was the purchase I was waiting for a Black Friday sale to cooperate on. A car? A super computer? A developer license for the GTA game engine?

Nope. the 4Ground 28mm Shopping Mall. I didn't win the contest in the linked video, but ever since seeing the mall I've wanted it. Just the primal, want of it. On Black Friday, thanks to notice via Facebook, 4Ground had the 25% off sale I was waiting on - which was the sale they had last Black Friday.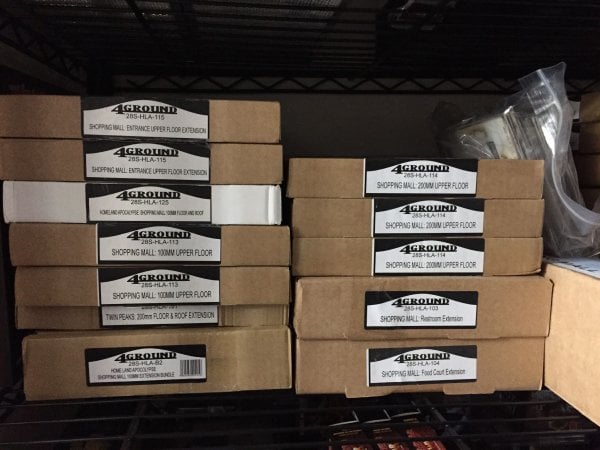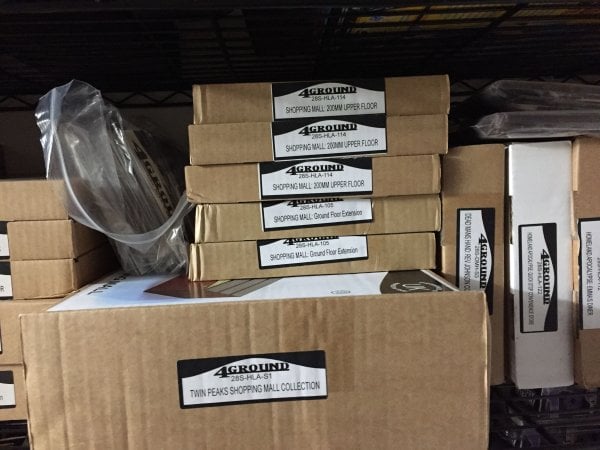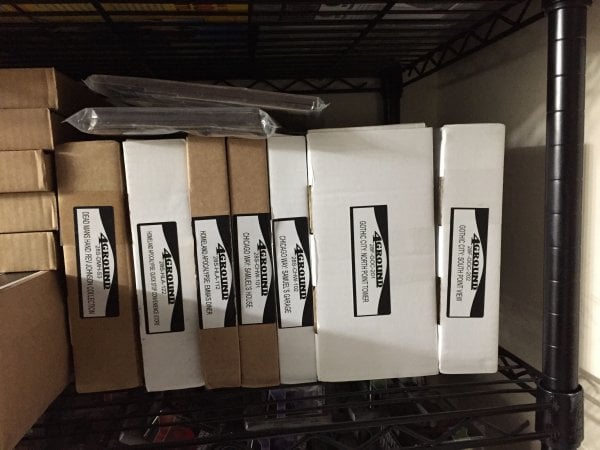 And that is my 4Ground Shelf. Some of those boxes are from the last 2 Black Fridays and not mall associated. In the end, I've got enough for a 2 story 600mm deep mall. Rounding up, that's 2 feet.

I don't know how long it's going to take to put it together - I'm not in a hurry. I don't know where I'm going to store it afterward.

My want is now satiated. Now on to putting the @#%$ thing together!
Blog Archive
As always, correct spelling is optional in any blog entry. Keep in mind that any links more than a year old may not be active, especially the ones pointing back to Russellmania (I like to move things around!).

Tags have been added to posts back to 2005. There may be an occasional old blog that gets added to the tag list, but in reality what could be noteworthy from that far back?
Blog Tags