Not much of an update
03.22.2016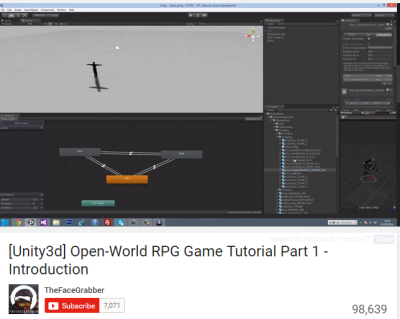 It's been a while since I posted anything, and my last post was just so chock full of news (good and bad) that I just had to let it sit out on the internet and simmer for a while.

Life has been busy lately and I've been trying to reorganize my hobbies. I haven't really been sure of how I want to spend my free time. Some of my hobbies have gone more to the wayside - boardgaming and painting, for example. I still enjoy them, but not to the extent that I did a year or two ago. I could chalk it up to being lazy, but I've been catching up on my TV/DVD watching over the past couple of weeks. I think there's a good chance that modern shows have reached the point to where it's nigh impossible to wait until a show has ended it's run and then binge-watch everything. There's just too many things to watch. There are a handful of shows currently airing that I stay a season behind while watching (Arrow, Flash, Big Bang Theory) and others that I've yet to start (Better Call Saul, Homeland, a couple more that I've forgotten). Not sure when/if I'll get caught up. There's a bit of a lull in new DVD movie releases so that may be my window to catch up.

Jerry and I are still playing Grand Theft Auto 5. Part of me still wants to play around with making a sandbox style video game. There's a YouTube tutorial series that looks pretty good on making such a game. I do better when playing around with Unity if I have a good tutorial to follow along with that I can hack along the way. I skimmed the first video without trying to program along with it and it seemed like a good video, and hopefully video series. Now it's on my list of things to try.

As I finally don't feel like an idiot at work, I'm more apt to try a little programming for fun. It's hard to get my brain in the right groove, switching from PHP/web programming at work and then C#/game programming for fun. To be honest, when I'm struggling at work my brain makes me feel guilty for switching gears. Maybe now I can freely switch.

My last boardgame idea is still simmering in the back of my head. About once a month I'll grab a notebook and make 4 or 5 pages of notes. The next month I'll go back and see how much still makes sense. Amazing how something that seems so cool and innovative when initially spewing forth turns to crap a month later.
So what happened in the past month?
01.26.2016
Normally my family lives by the mantra "no news is good news". My quiet over the past month has not been so much in that case.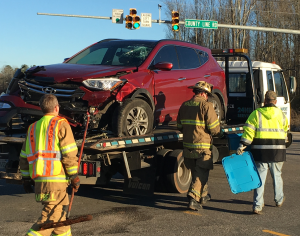 My First Wreck
Dec 18 was the first wreck I've ever been involved in. I was going straight though an intersection. The guy coming towards me was in the turn lane turning to his left. We both thought we could make the light. We were wrong.

The details of what happened a month ago have steadily been trying to fade. I cut my hand when it flew forward into the windshield, poking a hole into it (I punched a hole in a windshield, now that's the version I tell!). There was a nasty looking bruise from the seat belt holding me in that lasted for a little over a week. The other guy seemed to come through ok, which oddly enough was really important to me being as I generally don't care about how other people I don't know are doing (harsh, but honest). I headed to my doctor after the weekend and got a tetanus shot for the cut, plus the doctor said there was a good chance I had gotten a mild concussion but was out of the danger zone.

The next step was waiting on the accident report from Madison PD. Gone are the days of exchanging insurance info, now it's all done through the police department. The accident report took 5 business days, so I got it on Christmas Eve when my State Farm office was closed. After the weekend I got a call from Allstate (other guy's insurance) and started the process of them accepting blame/liability and all the phone calls that go with that. Somewhere along the way I rented a car from Hertz in Athens, which is really a nice place (I'd heard horror stories about Enterprise in Athens, which is where everyone seems to go). Hertz went the extra step in getting me into something comfortable and taking care of Allstate paperwork instead of forcing me to pay and then go through Allstate myself.

After New Years, I got news from Allstate Car Looking Guy that my car was totaled. In Alabama, once repairs reach 75% of a cars value it's considered totaled. He got to $23K without looking too hard. The next step, which is still in progress, is Allstate coming up with a payoff amount for what the replacement value of my car is. Their first valuation was right at the payoff of my car, but they didn't include some after market additions I had. After talking to them this morning we'll see where their offer goes next.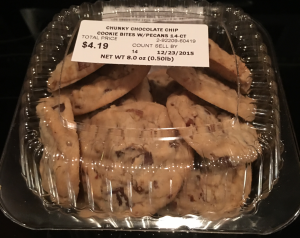 My First Cold In 2 Years
On Christmas Day around 3PM, I had one of those sneezes that loosens up your sinuses and says "you're about to have a sinus cold". I haven't been properly sick since before my gastric surgery 2 years ago. Being sick sucks. Stopped up, sore throat. Blech. Took a week to get over, which I attribute part of all of this to stress from the wreck and all the crap that came with it. In the middle of it all I had some chocolate chip cookies for comfort food :)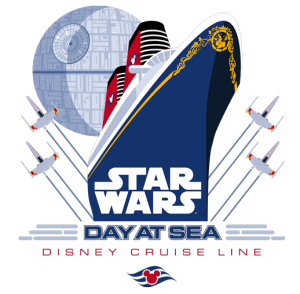 My Second Cruise
Jan 8 I set off with Gina, Jacob, and Megan to Florida for a Disney Cruise with a Star Wars Day thrown in. This had been planned months and months ago, and even though the timing sucked it ended up being good to get away from everything, especially the internet for a week. It's amazing how relaxing that part really was, and looking back I think it was my high point.

I learned from the cruise that I should not go on cruises, especially cruises with lots of children. My personality as developed as I'm now the old man that doesn't like crowds and screaming kids bouncing off the walls. And lines. You could tell it was a Disney sponsored event because you were always in a line. Granted, with 3500 people on a boat there are going to be lines. The days of travel that book-ended the cruise didn't really help either. Nothing went wrong at any point of the trip, but I always felt like I was waiting.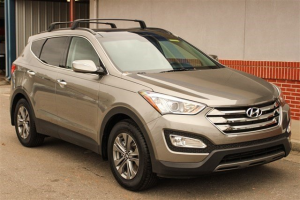 My Second Hyundai
When I bought my 2014 Santa Fe, my goal was to see if I could drive it for 10 years (Hyundais have a really good long term reputation). Mine lasted 18 months. With that said, I'm now a staunch advocate of Hyundai safety features. The steering wheel and knee air bags deployed during my crash. Forward of the windshield was all messed up. The wrecker guy told me the axle was bent. It sounds like a hell of a wreck that I walked away from (above cuts and bruises notwithstanding). I liked my car, so I decided than in the likely event it would be totaled (this is what wrecker guy first told me, since the axle was bent) I started looking for a 2016 Santa Fe Sport with Technology Package.

There aren't a lot with the Tech package. The only other hangup I had is that I wanted (1) a beige interior and (2) not another red car. Searching from Nashville -> Florence -> Huntsville -> Birmingham -> Atlanta, there are 3 2016 Santa Fe Sport with Tech Package with beige interior. The one in Atlanta is red, so mark it off the list.

There's one in Hendersonville, TN that is Platinum with the options I want. I called and chatted with a nice man about it and told him my situation.

There's one in Florence with the options I want but it has a grey interior. It also has 5000 miles on it. Florence is running some kind of really good dealer discount on this model that make it almost exactly what the payoff is on my 2014 (wrecked) car. I talked to a nice man in Florence and set up a test drive that Jacob took me to.

Now I have a 2016 Grey Santa Fe Sport with a grey interior that already has 5000 miles on it. I'm ok with that.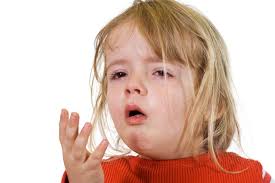 My Second Cold In 3 Weeks
On the trip back from the cruise, I coughed in Atlanta. The cough quickly grew worse and worse over the next couple of days. It was accompanied by the usual sinus crap that one might find when starting the day at 80° and ending it at 34°. It's gotten gradually better (after a week); At least now when I cough it doesn't feel like a jagged blade is being pulled across my throat while my lungs try to break my ribs. Theoretically.

I've gotten some good drugs and am on the mend, but I'm still taking it easy.

Permalink conveyances road trip


1 DealYear
12.10.2015
Today I have been at DealNews for 1 year. I'm not sure I've ever been as happy to work some place as I have here. That's in large part due to working on government funded contracts for so long and needing a change, but it's also due to the environment at DealNews. I like it.

The balloon filled office above is mine. It wasn't like that today, that was how it looked on the afternoon of the Wednesday before Thanksgiving. Why? I wasn't there while everybody else was watching Ant-Man. Oh, there's more of a reason than that, but that was good enough for most of the people there to blow up a couple of the 280 balloons that found their way to my office. It wasn't something done out of spite or meanness, just a fun little prank.

The work is fun, but often frustrating. I'm still learning how to change my coding style to the current company style. It's not easy as I've spent a very long time doing things my way/whatever works now/just get it done. That is a very hard mindset not to revert to. Often I do things the hard way because that's the first (and often second) way of getting something done that pops into my head. But I'm learning. They haven't gotten rid of me yet, and I hope they don't. But even after a year that's still something (a fear maybe?) that motivates me to keep trying.

Now to make some progress to writing DealYear #2.

Permalink programming/interweb random


New Stuff
12.07.2015
Thanks to events over the past few weeks I now have a new refrigerator and new iPhone.

My traditional Black Friday Board Game influx did not find me getting as carried away as the previous two (or maybe 3) years. Thankfully.

This is the wrong time of year to say I'm ready for things to calm down a little.
Can I hear me now?
12.01.2015
Sunday morning I awoke to a phone that said "Activation Required". When I swiped the phone all the way on it went on to say "Insert SIM Card". This was all 8 hours after I plugged the phone in by the bed and received 2 text messages from Keith & Jerry. Somehow, in the middle of the night, unmoving, my phone broke.

The rest of the morning was spent Googling how to fix my problem. My problem could not be fixed by Googling.

Out of the proper mix of pissed & frustration, I ordered a new phone from Verizon. My phone is 2½ years old and I've been wanting one of those snazzy, oversized phones that would better fit my beefy man hands since they came out. Sunday morning I placed the order and I had 2 shipping options - Next Day by 10:30 for $30 or Next Day by 8:00PM for free. I'll pick free because I'm not in that much of a hurry! Order placed and I get ready for Monday.

Monday morning I get an email that the phone has shipped and will be here by 8PM Tuesday. Verizon doesn't know they don't ship on Sundays. Well #$%! you Verizon. Or I guess #$%! me. Fine, I'll wait an extra day. And this is being shipped by FedEx. To my house. Those packages seems to make it half the time. Oh, and I have to sign for it. My chances of getting this thing Tuesday night have slipped to around 10%.

I spend Monday frustrated. And pissed. I really should have looked into getting the phone fixed. It should be a problem with the SIM card or more likely some internal component connected to recognizing the SIM card went bad. I decide PLAN B is to see if the broken phone can be fixed IF FedEx doesn't show up for me to sign for the new phone. I make an Apple Fix It appointment for Wednesday morning as my backup. If I read things right it will cost $265 for Apple to fix my phone - I guess that's a minimum cost. Cheaper than a new phone, but I was splitting the new phone into monthly payments included in my Verizon bill.

I've got a lot of aggressive passive aggressiveness built up. For somebody who claims not to use his phone nearly as much as everybody else this has been bothering me a lot more than it should.